Before beginning the process to change your timer, please be sure that you do not have an active session. If your player is active, please end the session.
Change your session time with the following steps:
1. Click or Tap the Edit button directly under the timer.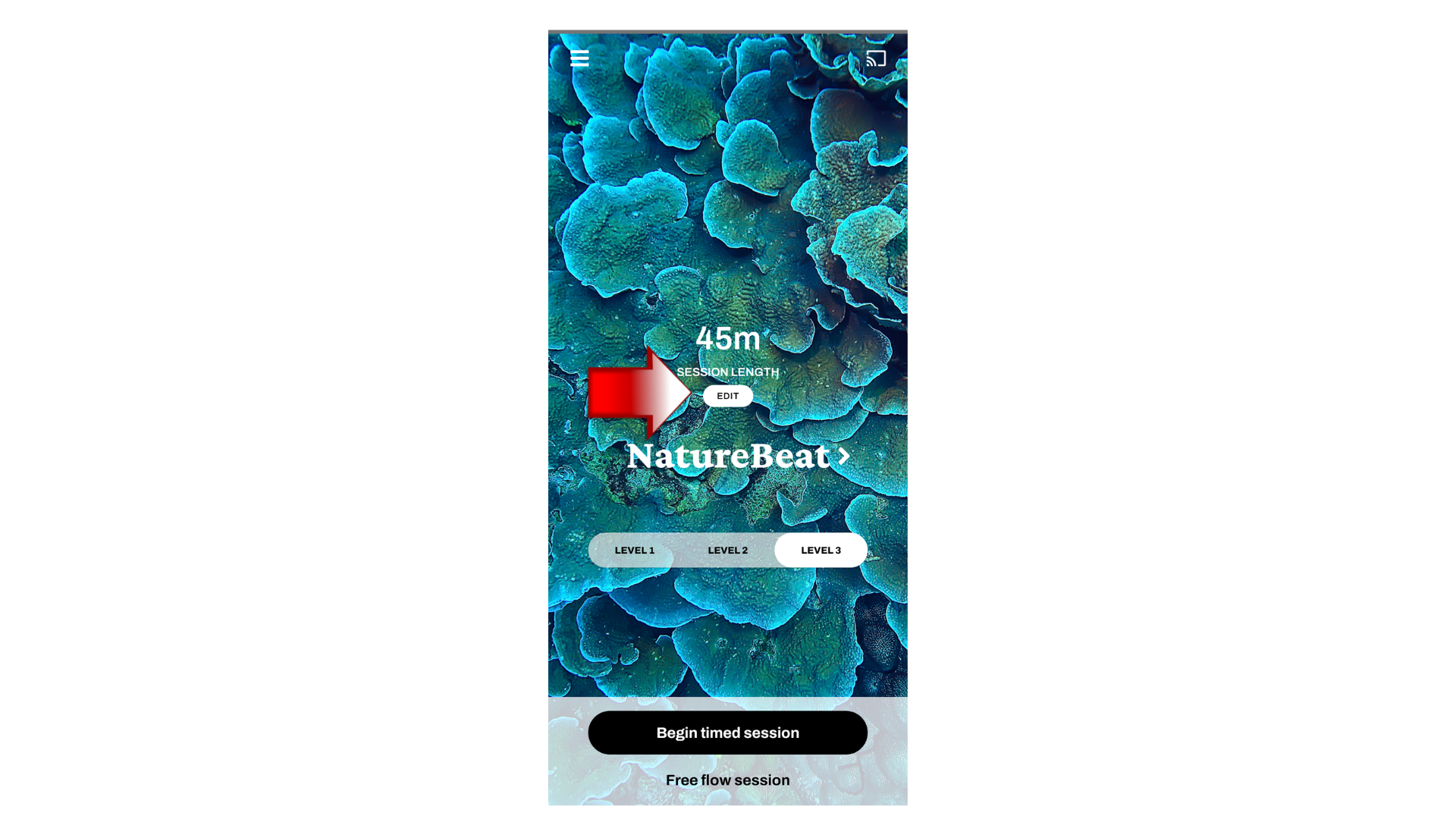 2. Double-click or Double-tap to highlight the time and clear the time by using the backspace key.
3. Enter the new time (up to 240 minutes) and tap or click "Save".
If you would like to do an un-timed session, just click on "Freeflow session"!